Lauren picks out models for her fashion show!!
Anybody who ever watched Laguna Beach knows that this girl can put on a damn good fashion show. Anyone remember the United Youth fashion show for Trey?? She knows her stuff! I am so proud of her, good luck Lauren!!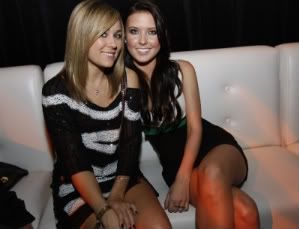 Lauren Conrad was in model mode yesterday in L.A.
The Hills star — who just turned 22 — picked the models to walk in her fashion show at a casting call yesterday at the People Revolution PR studios in L.A.
Also there to help: Pal Whitney Port, who works at the powerhouse public relations firm.
Conrad, who makes her L.A. Fashion Week debut Tuesday, ran into another reality star at the call: America's Most Smartest Model contestant Andre Birieanu.
Check back on Usmagazine.com for an exclusive interview with Conrad next week.